The page may not load correctly.
Dr.Web CureNet! anti-virus utility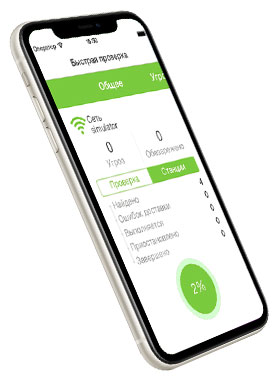 Control scanning from Windows and iOS devices

A solution for remote centralised curing on Windows PCs and servers, including those running different anti-virus software, regardless of local network size.

The utility is NOT INTENDED to provide resident protection for local networks or individual computers.
Dr.Web CureNet! for iOS
Scan Windows machines remotely from your iPhone/iPod touch

© Doctor Web
2003 — 2022
Doctor Web is a Russian cybersecurity company focused on threat detection, prevention and response technologies.